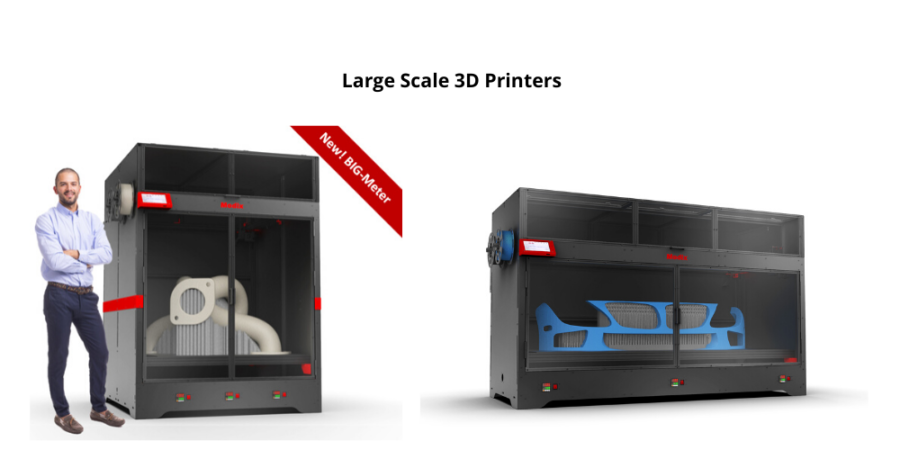 Modix Large Scale 3D Printers
Modix Scale 3D Printers are more powerful & versatile
Printing large objects as one part make them stronger and it also saves time on post processing – no shim to hide.
Print multiple smaller items in one batch production.
Easy to customize design to better meet your own needs.
Open – use filament from any vendor and any slicing software.
Flexible – from 50 microns up to large robust objects.

Modix 3D Printers come in the form of a self –assembly kit and uses the FFF (fused filament fabrication method). We help you with the total assembly of Modix 3D Printers as we are the distributors for Modix in India and have more than 12 years of experience in 3D Printing industry. Our printing head supports almost any existing filament including PLA, ABS, composites: Carbon fiber, Wood, Copper, Brass, Magnetic, PHA, PVA , Hips, Nylon, TPE & TPU (flexible) Co-Polyester, PETG and any filament vendor can be used
Frequently Asked Questions