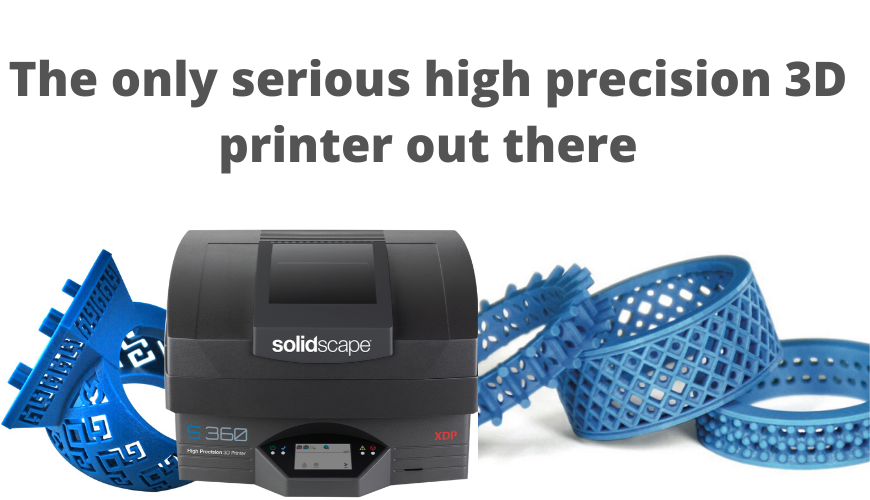 High Precision 3D Printing Solutions
Solidscape 3D Printers are built on three pillars of technological innovation that enable them to become the most accurate 3D printers in the world.
Drop on Demand Jetting Technology (DoDJet)
Smooth Curvature Printing (SCP)
Combination of printing and milling (Rotary Milling)
These three unique processes offer unmatched accuracy, superior surface finish and ability to produce intricate details.
When every piece is unique and your goal is to deliver perfection, the S360 with XDP has all the flexibility you need. eXtra Dimensional Printing (XDP) technology bundles the best of the S-Series in a single printer.
Frequenty Asked Questions
Solidscape uses both additive and subtractive technology to produce high precision wax models with the industry's best surface finish.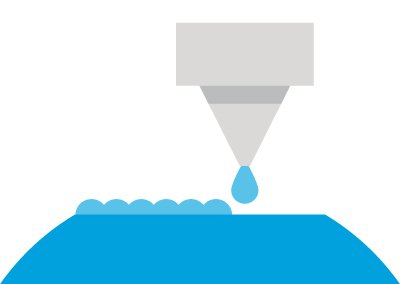 The additive process uses a Drop on Demand Technology that positions drops of material precisely along X, Y and Z axes, resulting in high-definition details.
The subtractive process uses a Rotating Milling Blade that levels every print layer, delivering controllable layer thickness and resulting in impossibly complex builds, unbeatable repeatable accuracy and unmatched surface finish.
± one thousandth per inch in X, Y, and Z dimensions per linear inch.
Ten thousandths of an inch (0.254 mm)