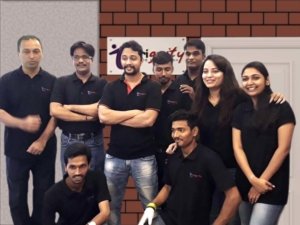 Intriguity was established in the year 2004 by Mr Vikrant Rawa with a vision to implement high technology solutions for the manufacturing & technology companies in India. The company established its first partnership with Alibre Design software and successfully sold more than 100 licenses in a span of 3 years and also added Rhino software to our portfoilio
In the year 2008, we were appointed the Value Added Resellers for Solidscape 3D Printers in the India region. Solidscape have been the leaders in high precision 3D printing across the world, and with our partnership we successfully implemented their technology in many companies in India major in the jewellery segment. We also expanded our technical team to ensure timely support assistance to our customers.
In the year 2014, we established a subsidiary company Cad on Demand which is now managed by Meenakshi Rawa. Cad on Demand now offers cad designing services to many prominent jewellery companies in the USA, Europe & Australia
In the year 2015, we formed a partnership with an innovative company Orbitvu s.p.z.o.o from Poland that provides product teleporting solutions. These solutions can be used for e-commerce and digital marketing. In a short span of 4 years we have established Orbitvu as a successful brand in the Indian market with some prominent brands using our solutions.
As your advocate, our goal is to eliminate the obstacles and frustrations involved with the creation and implementation of a solid infrastructure foundation. This partnership creates a results-oriented environment where the best solutions are born and executed. We're your technology compass – setting your business on course for success and efficiency.
Our company now focuses on some key segments
We have a dedicated team of hardware and software engineers that provide post sales technical support & training to all our installations. Our office is located in Borivali, Mumbai where demo machines of all the products are available